【Gazebo】Hardtop Gazebo Pavilion for Outdoor Deck Backyard Heavy Duty Sunshade Large Metal Patio
About this item
Galvanized steel double roof are protected by high performance coating and can withstand 2500lbs of snow .Double-layer with built-in netting allow for additional air circulation while giving you safe surroundings.
Aluminium frame are powder coated to give it a decorative textured finish and fully integrated with the coating , so that it cannot chip or peel, making it amazingly durable.The frame brace the entire structure securely and withstand a wind rating up to 40 MPH.
Water gutter design collect the surface water of roof and direct it to four conners, and then flows alone the pillars,thereby preventing water damage to your home.
Double track system and 2 in 1 binding belt allow you to hang or tie up the netting ,curtains. Upgraded yarn-dyed curtains can block rain and sun.
Our stable column bases feature brackets with pre-drilled holes and the solid hooks allow you to hang a ceiling fan or chandelier inside the patio gazebo.
---
Product Description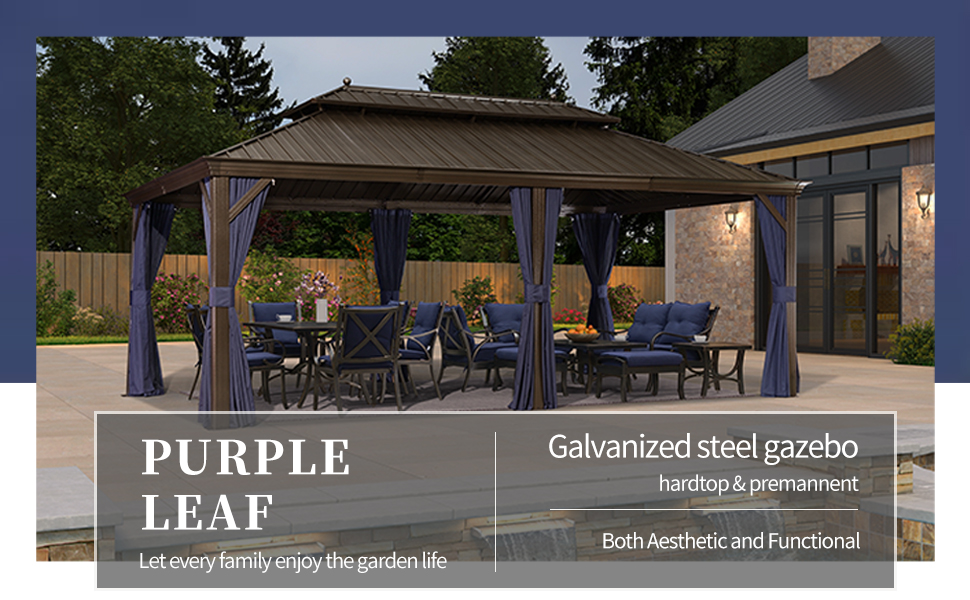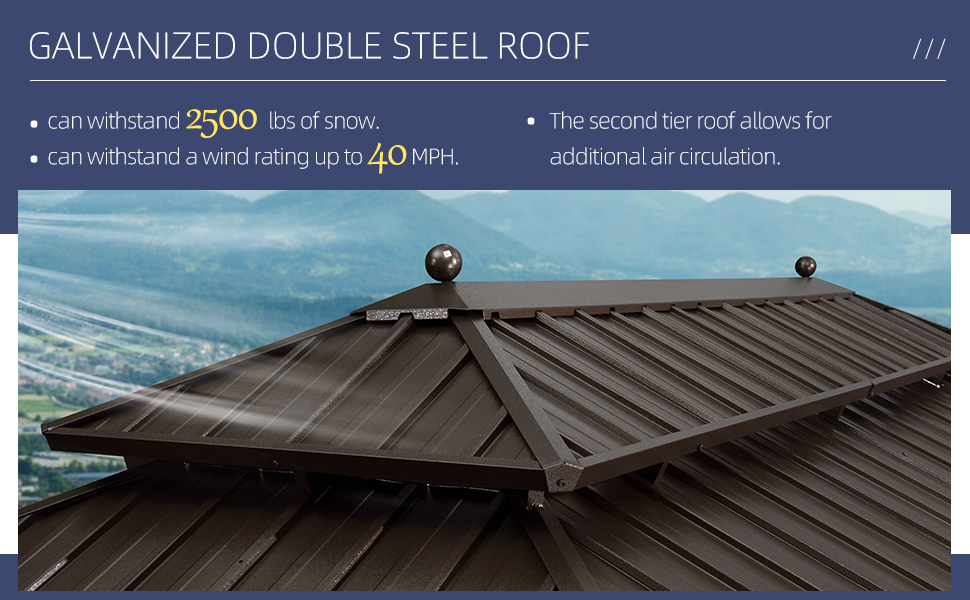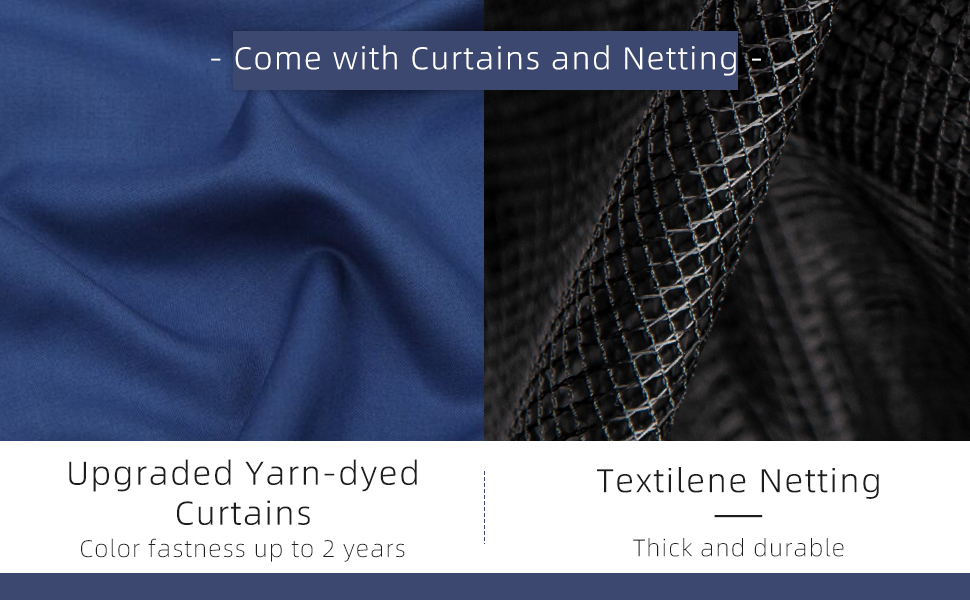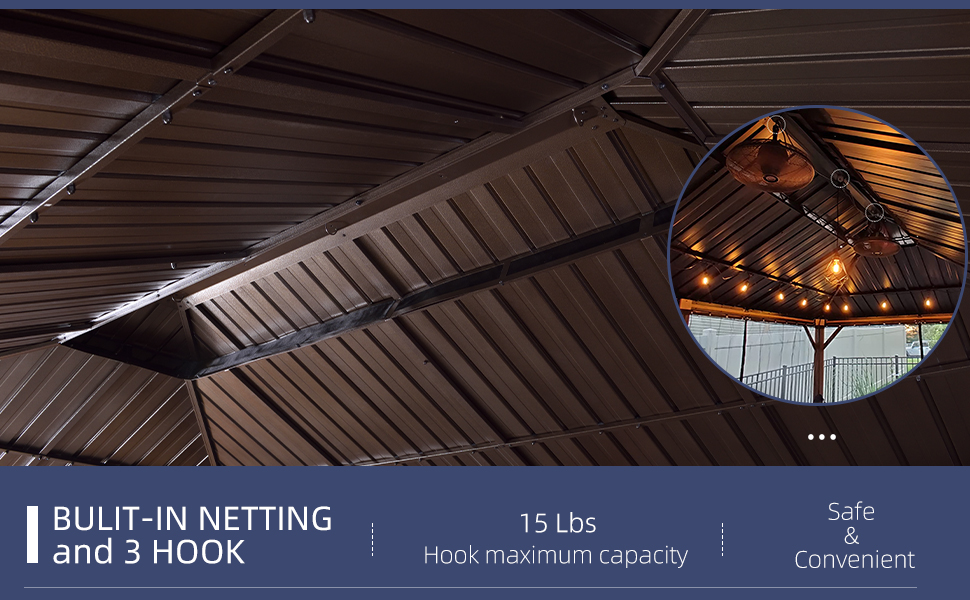 Specifications & Notifications:
Includes: 5 boxes for Gazebo accessories,curtains and netting.
Material: Aluminum frame, galvanized hardtop roof, yarn-dyed curtains, textilene netting
Snow Load Capacity: 2500 LBS
Wind Rate: 40 MPH
Weight Capacity Per Hook: 15 LBS
Installation suggestion: In order to better protect your roof, please clear up the snow regularly. Take protective measures when wind speed reaches the rated value.
Notice: Please consult your local city, municipality, and applicable HOA guidelines before purchasing for guidance on building codes and/or zoning requirements in your area. This structure may require a license.
---
Customer questions & answers
Question: I received 4 strands smart string lights (b09fx2q1hk),heavy duty quality and beautiful light shine,whats the most important thing during installation?
Answer: Pay attention to the roof placement and take your time with the roof
Question: Can ceiling fans or fans be put in? Can it hold two fans?
Answer: Yes, fans can be hung on the 3 hooks on the roof. The length of the roof is about 40 feet. It depends on the size of the fan.
Question: What is the actual width and depth outside of post to outside of post?
Answer: The width is 18.8' and the depth is 11.3'.
Question: Does the double roof tier have netting as well?
Answer: Yes, fixed screens
Special discount activity area