Home
/
Storage Shed
/
【Storage Shed】【BS】Oakland 11 ft. W x 7.5 ft. D Plastic Storage Shed
About this item
CUSTOMIZE: The extra wide front featues double doors and 2 windows that are the perfect setting for custom planter boxes
IDEAL SIZE: 540. 7 cubic foot storage capacity
DURABLE: Super rugged and durable with a double wall structure, tongue in groove construction, and steel reinforcement
DUOTECH: The innovative Duotech walls give it a gorgeous weathered wooden texture with all the durability of resin
LIGHT & AIRY: Skylight & two windows to let in natural light & vented for air circulation
EASY TO MODIFY: Unique Duotech walls are easily paintable & drillable to easily customize your space
---
Product Description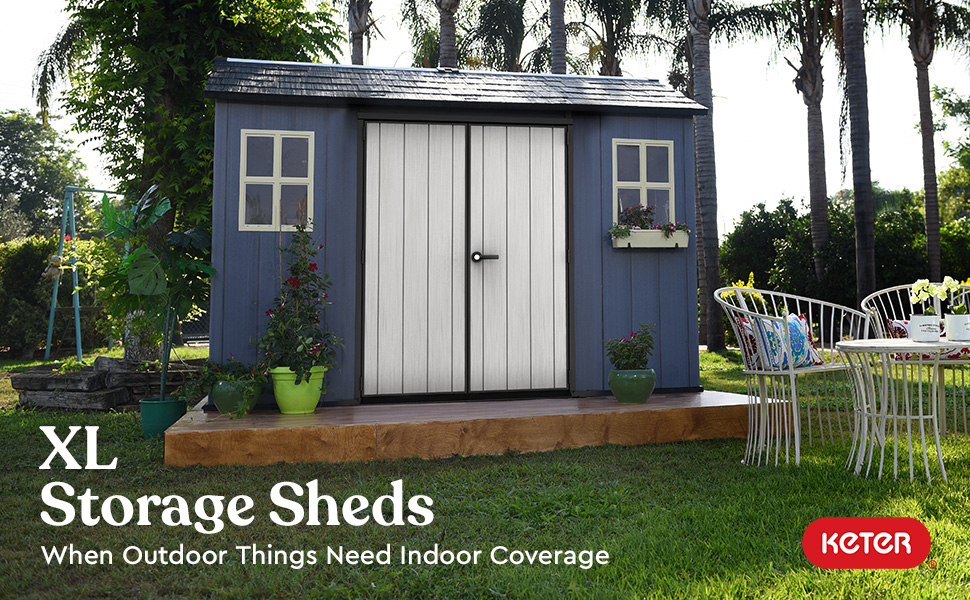 The Oakland 11x7.5 Storage Shed by Keter
Designed for you to truly make it your own
This stylish shed features two windows and a full width skylight for plenty of natural light and two window boxes for a decorative touch that will blend in with your house and landscaping. Oakland 11x7.5 is weather-resistant, requires no maintenance and will last for years thanks to its strong and rugged DUOTECH wall panels.
Exterior Dimensions: 90.2 in. L x 138 in. W x 100 in. H
Storage Capacity: 540.7 cu. Ft.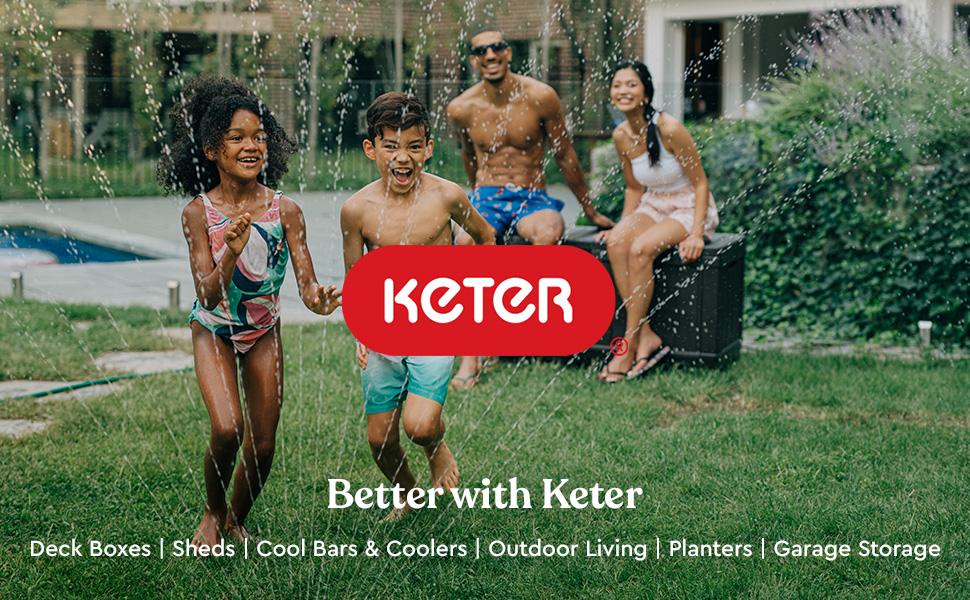 ---
Customer questions & answers
Question:Can the windows open or are they purely decorative?
Answer:Hello Cinta Veritas, No the window do not open.
Question:How wide is the door opening?
Answer:Hello Ramjet, Here are the door opening dimensions: 58.5" W x 71.8" H
Question:Is it possible to configure this so the doors are on the long side, rather than the end?
Answer:Hello PDX_Mickey, No, this is the only way to configure this shed.
Question:How many boxes is the shed packaged in when it ships?
Answer:3 very large flat boxes. The 2 delivery men dropped them exactly where I wanted them.
Question:what is the Wind speed rating?
Answer:I do not know. It has been through a couple of sever storms. The engineering makes it very stable.
Question:About how long does it take to assemble?
Answer:Too long. It looks good but unless the footing is very level, you will have a lot of problems with the doors. It requires at least two people to assemble.
Question:Do the doors open out, or to the inside of this shed?
Answer:Hello bob Davis, The door panels open out.
Special discount activity area