Home
/
【Pet】Dog Crate Furniture with Cushion, XL Wooden Dog Crate with Double Doors, Dog Furniture
【Pet】Dog Crate Furniture with Cushion, XL Wooden Dog Crate with Double Doors, Dog Furniture
About this item
Multi-functional: This pet furniture can be used as pet crate ,also as a side table, end table or night stand.The wide top provides enough place to put some decorations such as small/medium plant, magazines, family picture frames and night lamps and so on.
Double door design & Adjustable feet: Your pet will go in and out easily with double doors. When the floor is not flat , this side table can be kept stable by the adjustable feet.
Particleboard and wire construction: Chew-resistant construction for pet-safe durability and long service life.
Dog crate with cushion: Matching cushion in the crate take your dog a warm and more comfortable sleep, and also we use the wooden plate at the bottom, no foot jamming, more safety.
Size selection: please be sure to measure your pet's height and length data before you buy, refer to the purchase advice to choose the right crate.
---
Product Description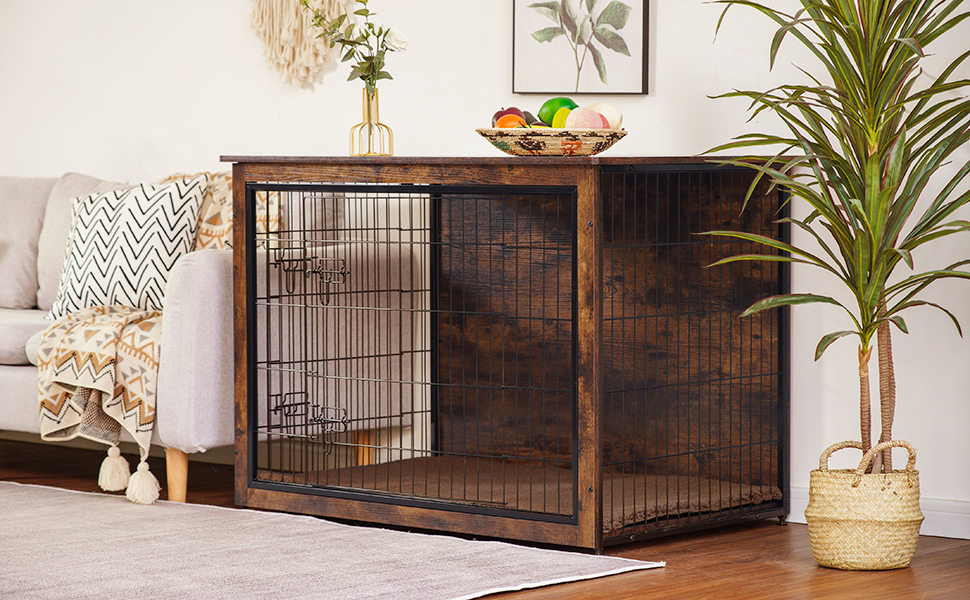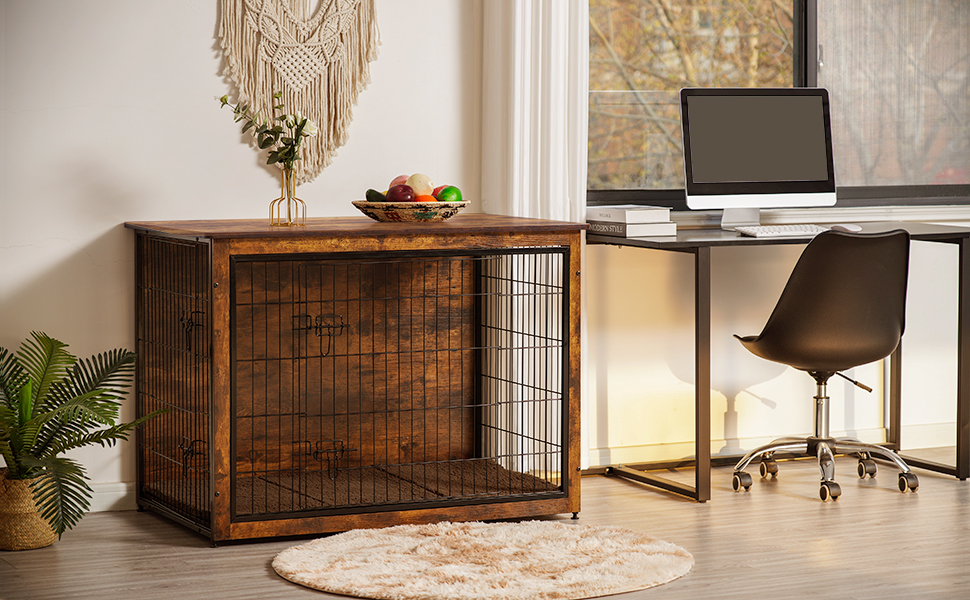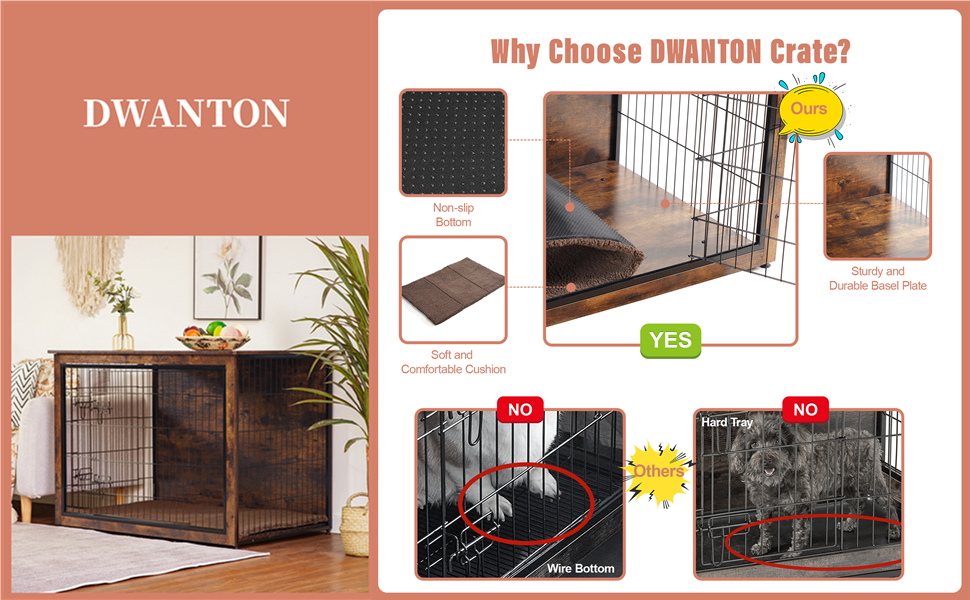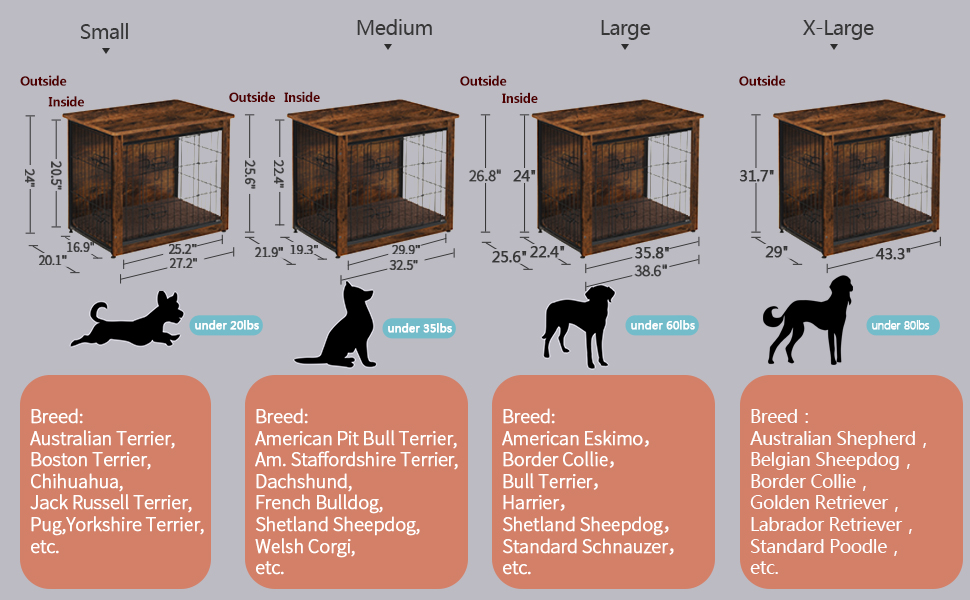 Specifications:
Dimension: 43.3"L x 29.1"W x 31.7"H
Color: Rustic Brown
Product Weight: 70Lbs
Capability: Dogs up to 80 Lbs
Material: Particleboard,Iron Wire
Package Includes: 1 x dog crate,1 x Instruction
Note: Please measure the size of your pet before you buy the suitable cage.The interior dimensions of the crate should be 1-2 inches taller and 4-5 inches longer than your pet. This will ensure that your dog can stand up, turn around, and lie down comfortably.
---
Customer questions & answers
Question: How does this lock?
Answer: The lock on this product is same way as the basic metal crate,you just need to lift the handle --slide it back--put it down,but it is difficult for smart dogs to open it.In addition,our product has two locks per door.
Question: Is it just a wood floor under the mat?
Answer: Yes, dear customer,under the mat is a solid faux wood board,there is a stable supporting structure,no trays, no iron mesh.Mat and backboard will ensure the safety and comfort of your puppy.In addition,you can switch the position of the left and right side panels to match your direction requirements.
Question: Does the metal crate come with this?
Answer: Yes, but it's not a full metal crate. It's 3 sides of the metal frame and one side of the wood frame. It's not a metal frame encased by a wood crate.
Question: How much weight can top support?
Answer: The maximum weight capacity of the top of this product is 220 lbs.
Special discount activity area