Home
/
【Sports&Outdoors】Inflatable Stand Up Paddle Board, Premium SUP Package, 10'6 Long 32 Wide 6 Thick
【Sports&Outdoors】Inflatable Stand Up Paddle Board, Premium SUP Package, 10'6 Long 32 Wide 6 Thick
About this item
The Advantage of Sailor Inflatable Paddle Board: Goosehill Sailor is an ultra-lightweight inflatable SUP board. Measuring 10'6''*32''*6'' and weighing 20.5LBS, it's light, fast and well suited to all kinds of popular SUP activities like racing or cruising on a quiet lake, the ocean or down a calm river.
Complete ISUP Package: The Goosehill inflatable boards offer you all the versatility and performances that you will need. The package of Sailor includes a convenient storage backpack(measures 95*45*30CM), 3-piece paddle(adjustable from 89CM to 250CM), a coiled SUP leash, a removable center fin, a repair kit, and a double-action pump. This complete ISUP package will get you anywhere you want to paddle easily and comfortably.
---
Product Description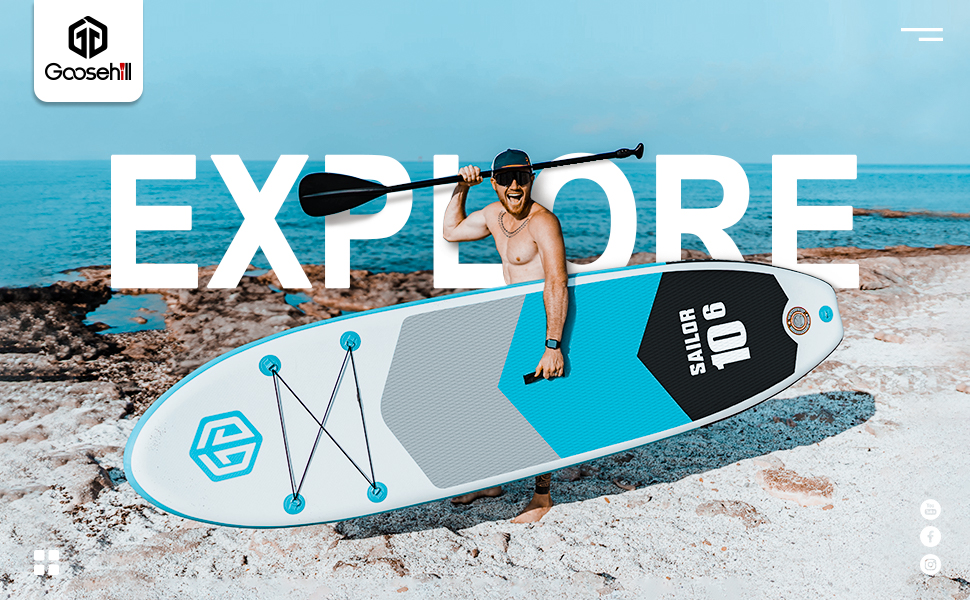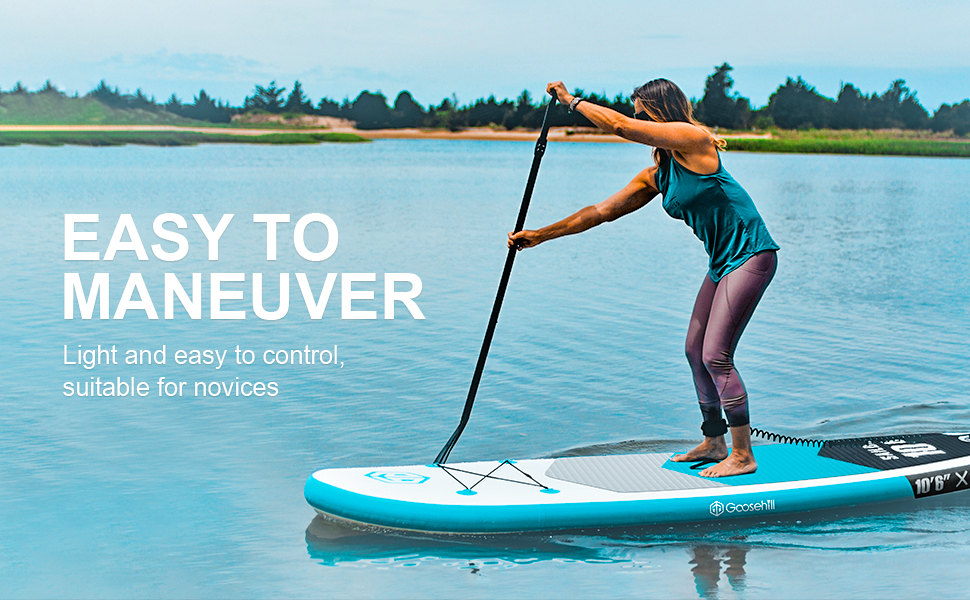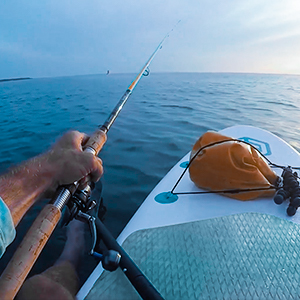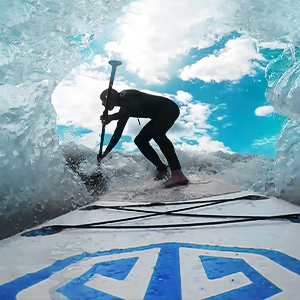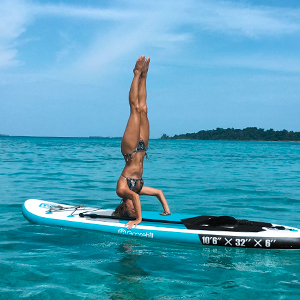 Lightweight Paddle Board
The paddle is super light, and even people with little strength can easily carry it to the beach.
Easily inflate your paddle board with a pump.
Slide your paddle board easily
Paddle board is easy to control, can help keep balance, suitable for beginners.
You can easily slide in the water with a paddle and change directions.
---
Customer questions & answers
Question: Can this accommodate 2 people (adult and child)?
Answer: Yes, I've used a few times with my 4 year old.
Question: This is the cheapest board I've seen with the highest weight limit. Would it really accomadate 1 person of 22stone/139kg?
Answer: That's a lot of weight so I really don't know the answer, however, the board is really stable, good quality, and holds two people of say 8-9 stone each without any problems. So pleased I bought this board, family days out at the lake are just the best.
Question: Is the paddle board good enough quality to take your dog on?
Answer: We don't have a dog but my guess is that it is good enough for up to a medium sized dog
Question: There are mentions of the central fin having a large gap around it or not being able to get it into place. Is this a known problem with this brand?
Answer: I had no problem with the fin. Was easy to slot in and secure with the pin. No problems on the water either.
Question: Is anyone else having problems with the valve? As soon as I remove the pump, it deflates bug time, I'd expect the valve to close automatically
Answer: The valve has two positions. (up and down) Make sure it is in the up position before pumping your board then it will automatically seal. Use the down position to deflate. I always return valve to up position after deflating.
Special discount activity area