Home
/
【Sports&Outdoors】Premium Floating Mat for Lakes and Pools - Extra Large (18 x 6 feet) Water Mat Floating Dock
【Sports&Outdoors】Premium Floating Mat for Lakes and Pools - Extra Large (18 x 6 feet) Water Mat Floating Dock
About this item
FUN AND SAFETY: Our newest model of the SOWKT water mats for the lake have lots of room for fun with its 18x6 ft size, and great colors for high visibility and safety. Perfect floating pad for adults and kids! These lake floats hold up to 1320 lbs.
RELAX? FUN? YOU GOT IT! Relax or have a blast with family and friends, you choose. Whether on a pool, the ocean, the river or any body of water, these floating mats for the water will provide you with endless memories of fun and time well spent.
DURABILITY & STORAGE: 1.3 inches thick and made with High-Quality XPE foam. We developed a proprietary inner net + heat sealing to ensure the lake mat float's high durability. Weight: 28 lbs. When rolled-up tightly: 6 ft long and ~21 in diameter.
IN THE BOX: (1) 18 x 6 ft Lake Mat (1) Heavy-Duty Carabiner (1) Bungee Tether Leash (2) Extra long touch fastener straps for storing.
QUALITY YOU CAN TRUST: Not all floats for lake floating are created equal. You get a 1-Year Warranty from the time of purchase of your floating dock. Our mats are the top-rated lake toys on the market. We're confident you'll love yours!
---
Product Description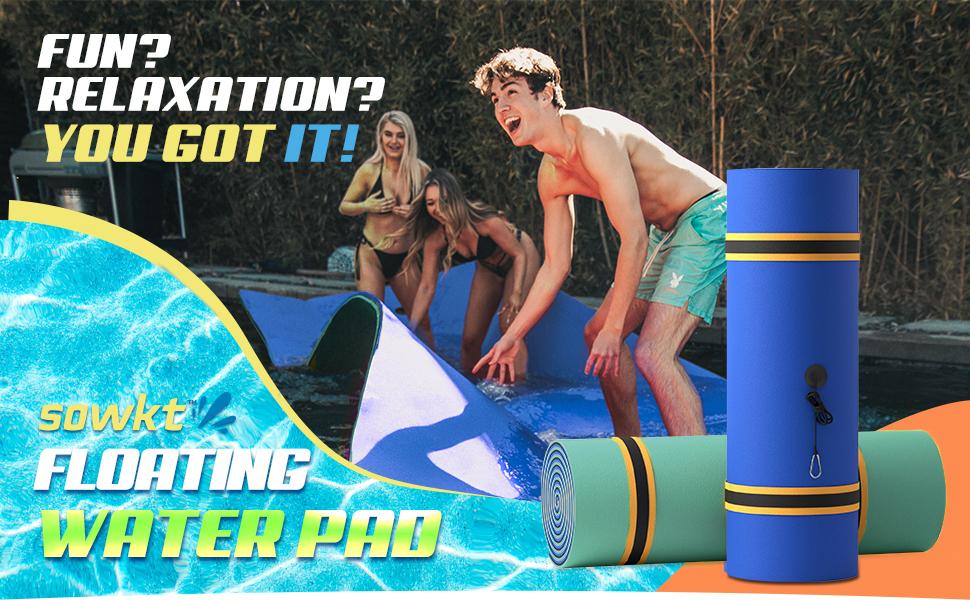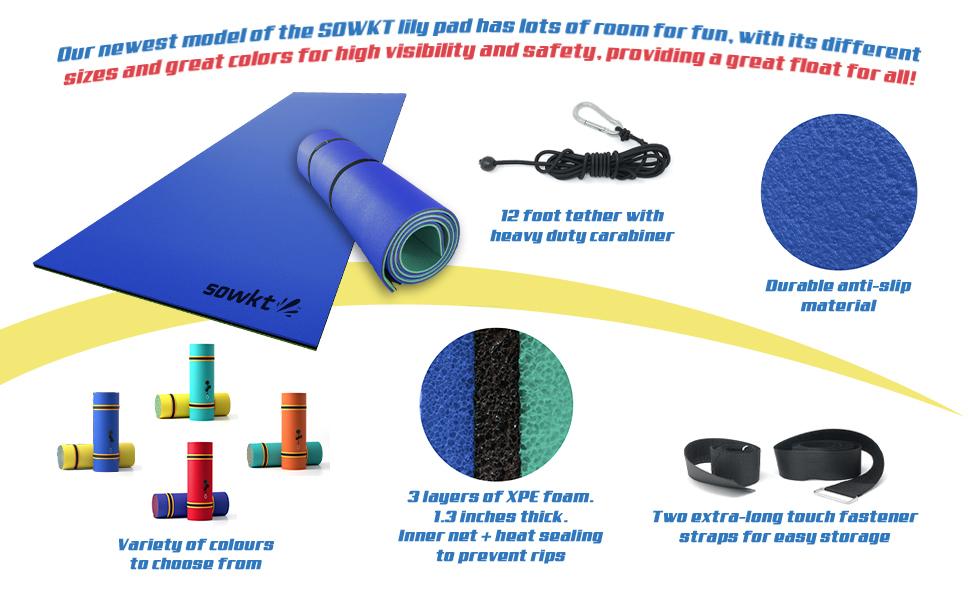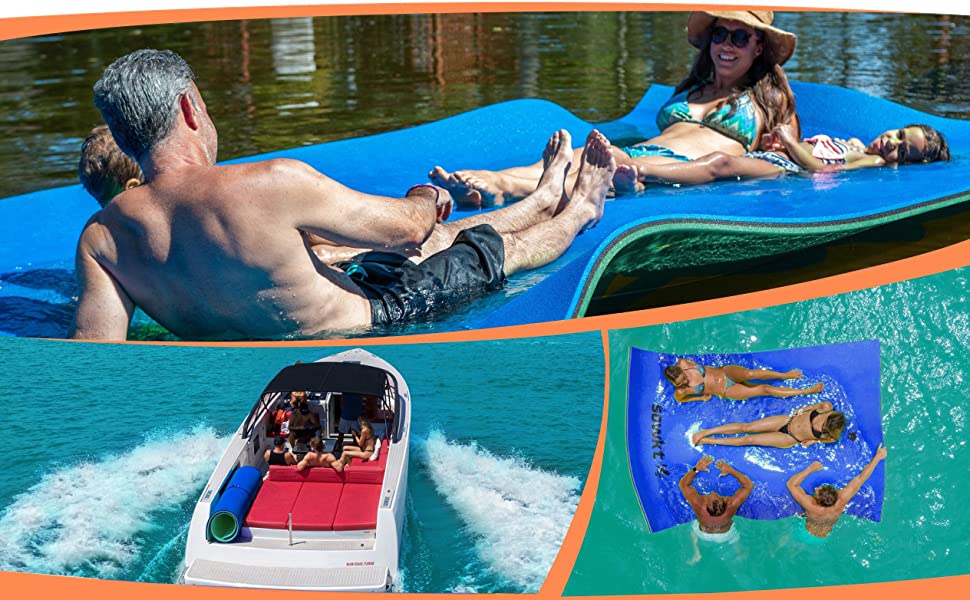 ---
Customer questions & answers
Question: What are the dimensions of this product when rolled up?
Answer: Hey, thanks a lot for asking! Rolled up it's 6 feet tall by about 23.5 inches in diameter. Hope you enjoy it!
Question: is it hard to roll up?
Answer: It is much easier to roll up and strap it as long as you are standing on land and not out in a boat in the middle of the lake, that is a little more difficult for you to control. We love it though, as do all the kids around when out on the islands!
Question: Can you tow it with people on it at slow speed?
Answer: Yes I do, but I would not go fast
Question: Can you use in the river
Answer: Yes we use it on the Mississippi river all the time & lakes & in our swimming pool it is the best one that I ever had
Special discount activity area