Home
/
【Baby&Kids】Wooden Outdoor Playhouse with Bench, Blue, 83.6"L x 43"W x 62.5"H
【Baby&Kids】Wooden Outdoor Playhouse with Bench, Blue, 83.6"L x 43"W x 62.5"H
About this item
BACKYARD HOUSE: Wooden playhouse with open design and working door gives a realistic feel
REALISTIC DETAILS: White trimmed windows and wooden shingle roof add charm and flair to play house
SEATING: Twin bench seats with seat cushions let parents or other friends lounge and relax
GATHERING SPACE: Wood table is included in the open window for family and friends to gather
DIMENSIONS: Wooden playhouse measures 83.6" x 43" x 62.5" and weighs 110 lbs when assembled
---
Product Description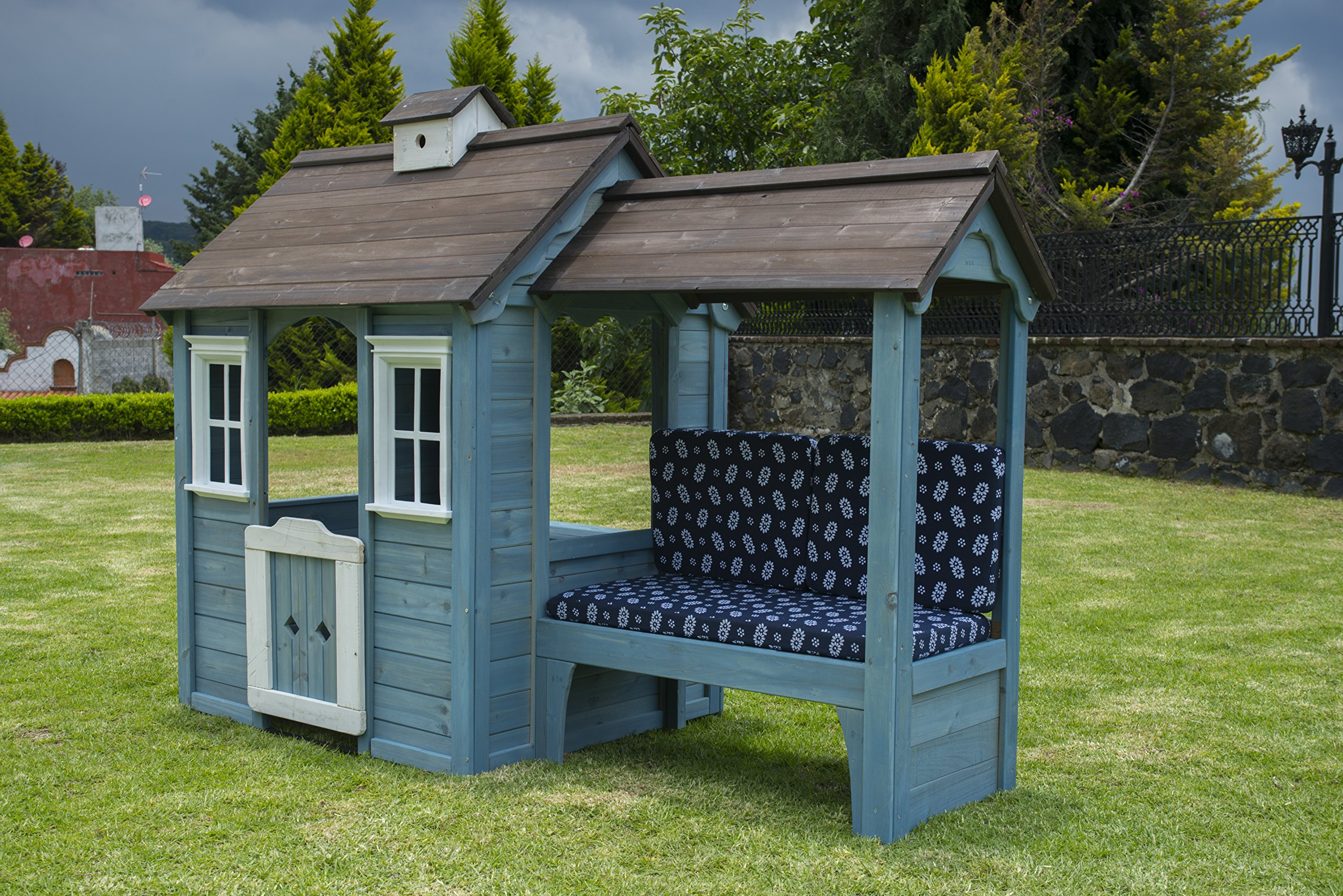 The Sportspower Wooden Playhouse with Bench is perfect for the whole family! While the kids are having a fun time playing inside the playhouse, the parents can sit on a comfy bench with seat cushions. The Wooden Playhouse features a wooden shingle roof with cupola, a working door, white trimmed windows, and a wooden table.
---
Customer questions & answers
Question: Is the back side in closed with open space or just wide open?
Answer: Hello, The back-side is not completely wide-open. While there is a large open window, the paneling on the back comes up just below the door's height and features a shelf/counter space area.
Thanks!
Question: Cannot find info on what inside looks like????? Mentions table, but is that for outside or is it inside??
Answer: Thank you for the question! The table actually extends half inside and half outside, serving as both a counter space and ledge for the back window. The second image above shows a more clear image of this set-up. The rest of the inside space is open for kids to play.
Special discount activity area